Psychedelic Gathering July Plus (optional) Workshop: Your Personalized Guide Through the Multiverse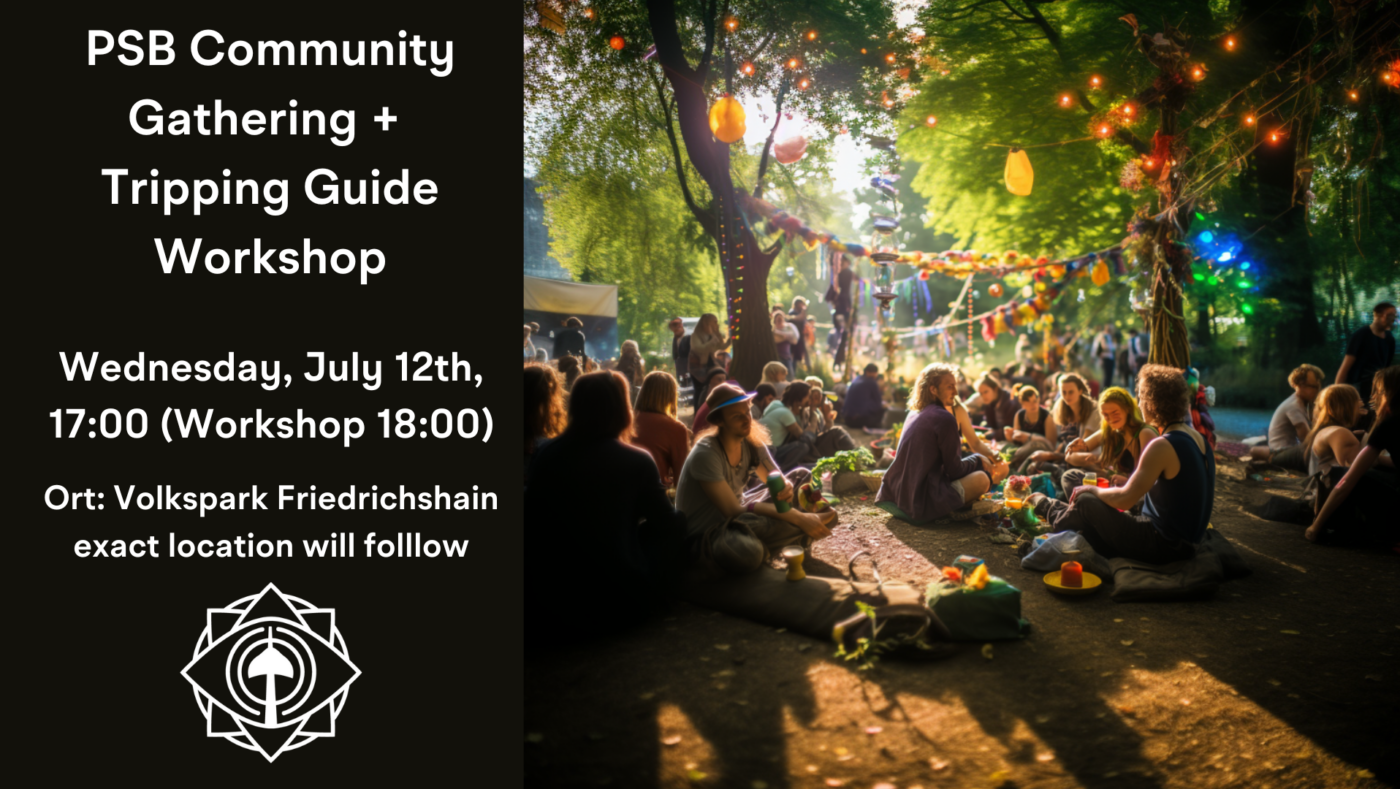 ***UPDATE**** The Workshop will unfortunately not take place. We will still have a wonderful community gathering with wonderful people, music and more.
This is the LOCATION:
We meet at kleiner Bunkerberg
https://maps.app.goo.gl/T7URsduBxFECi49FA?g_st=ic
***UPDATE***
After a wonderful June Gathering we would like to invite you once again in July. As always we will give space for sharing, meeting, and connecting with the psychedelic community.
And this time we have a special goody for those who are interested. Our wonderful member, Jörg, will be hosting a workshop on ways we can support ourselves when tripping, how we can reduce complications and be our own trip sitter.
Description of Workshop:
– Your Personalized Guide Through the Multiverse –
Every psychonaut will come out of this workshop with a living breathing artifact tailored to their specific tripping needs.
Have you ever forgotten something while your were tripping? Had the desire to ask a trusted sober person for guidance?
By creating your own tripping guide, you yourself can be that sober person and help yourself in the future. The trip guide helps ground you, contains essential information, wisdom about life and death, the best music recommendations, possible activities, and reminds you to relax and float down the river.
You can bring fancy paper, colors, scissors, glue, or ribbons if you like. A piece of A4 paper and any pencil or pen is perfectly adequate though. .
Join us for some self help, reflection, self expression, and shared secrets.
Workshop donation 5 – 10 Euros (please reach out if finances are an issue). The workshop is optional and will be happening during the gathering.
Gathering will begin at 17:00
Workshop begins at 18:00
Exact location will be shared on the day, shortly before.
Looking forward to gathering with you all