Psychedelic Integration and the Need for Connection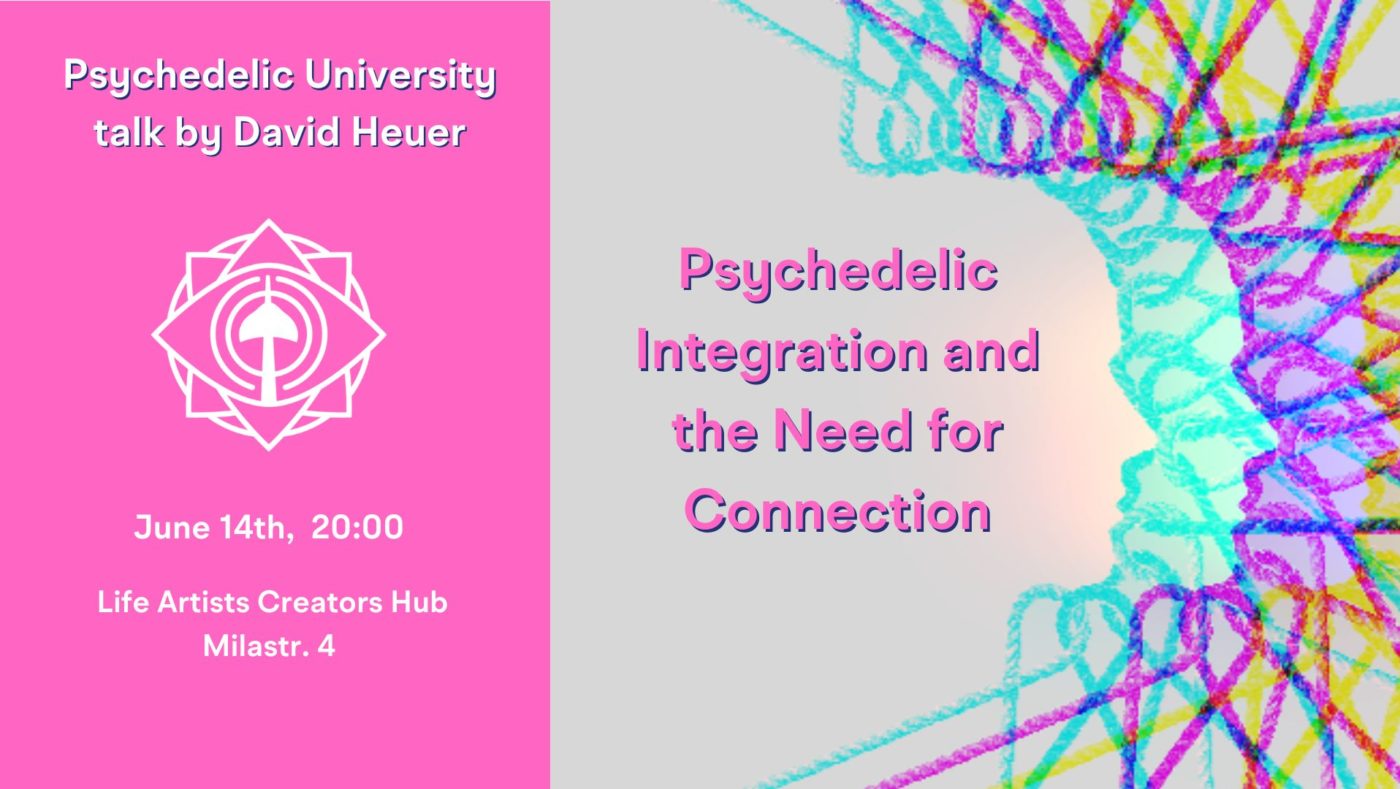 Aloha Berliner Psychonauts,
We are happy to announce our next talk at the Psychedelic University by David Heuer.
In this talk, we'll dive into the realm of psychedelic integration, exploring the vital role genuine connection can play in this process.
In an age of endless possibilities and a myriad of paths to explore, we often find ourselves overwhelmed and isolated. No difference when approaching psychedelic integration!
Using psychedelic experiences as a tool for personal development seems to be one of the imperatives of psychedelic integration. But is "utility" all that we should strive for, when it comes to psychedelic experiences?
We'll have a look at what "having an experience" means and in which way, our experiences can become more valuable – both for ourselves and the communities we live in.
We'll delve into the ways in which psychedelics, when approached with intention and supported by community, can serve as catalysts for forging deep connections.
So instead of talking about abstract concepts and theories (maybe a little bit ;-)), expect a mix of practical insights, personal anecdotes, and philosophical pondering in the spirit of co-creation.
______
David A. Heuer is a body-oriented Gestalt therapist, passionate workshop and retreat leader, explorer in the field of psychedelic integration, intercultural philosopher and author.
He has co-developed several training programs for mental health professionals, has been training doctors, psychotherapists, and coaches in the integrative use of psychedelic experiences, and accompanied many people through their unique integration journeys.
His main research interest lies in linking theoretical and practical aspects of the question of how extraordinary experiences acquire a truly transformative character and become sustainably effective.
Pricing:
Low Income: 5 Euros
Doing okay: 10 Euros
Supporter: 15 Euros
Please register with Paypal @ paypal.me/psychedelicsocietyb
If you really cannot afford the low income ticket, get in touch. We will find a solution.
Looking forward to seeing you!